List of Useful Abbreviations Which You Need To Know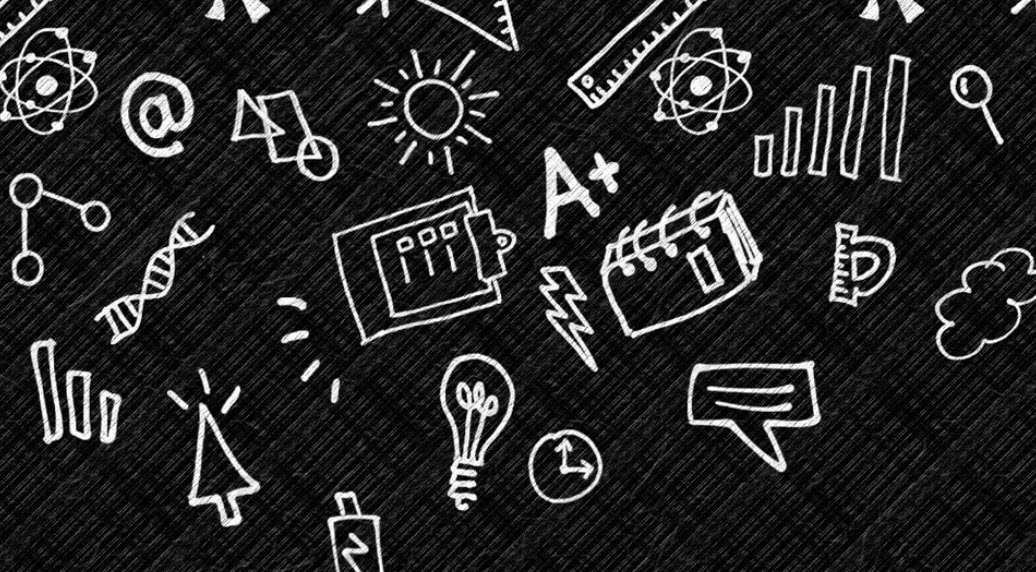 Abbreviations are shortened forms of words or lengthy phrases. You'll find them in almost every discipline and area of life, from commonly used abbreviations in names or titles.
Also Read:
The US is itself a well-established abbreviation, as are the shortened forms of United States. As you will see in the following list of commonly used abbreviations they exist in all areas of life from medicine to military and geography to baking.
| S.No. | Name | Description |
| --- | --- | --- |
| 1 | AAF | Auxiliary Air Force |
| 2 | AIEEE | All India Engineering Entrance Examination |
| 3 | AAOU | Asian Association of Open Universities |
| 4 | ABC | Audit Bureau of Circulation |
| 5 | ABM | Anti-Ballistic Missile |
| 6 | AC | Alternating Current; Air Conditioner |
| 7 | A/C | Account |
| 8 | ACD | Asian Co-operation Dialogue |
| 9 | ACF | Asian Cricket Foundation |
| 10 | ACP | Assistant Commissioner of Police |
| 11 | AFTA | ASEAN Free Trade Area |
| 12 | AI | Air India |
| 13 | AD | Anno Domini (After Christ) |
| 14 | AIDS | Acquired Immune Deficiency Syndrome |
| 15 | ADB | Asian Development Bank |
| 16 | AEC | Atomic Energy Commission |
| 17 | AHQ | Air Head Quarters; Army Head Quarters |
| 18 | AICC | All India Congress Committee |
| 19 | AIIMS | All India Institute of Medical Science |
| 20 | AINEF | All India Newspaper Employees' Federation |
| 21 | ANC | African National Council |
| 22 | APEC | Asia-Pacific Economic Co-operation |
| 23 | ARC | Administrative Reforms Commission; Asset Reconstruction Corporation of India |
| 24 | ASEAN | Association of South-East Asian nations |
| 25 | ATS | Anti Tetanus Serum |
| 26 | AU | African Union |
| 27 | BA | Bachelor of Arts/ British Academy |
| 28 | BARC | Bhabha Atomic Research Centre |
| 29 | BCCI | Board of Control of Cricket in India / Bank of Credit and Commerce International |
| 30 | BCG | Bacillus Calmette Guerin (Anti-T.B.Vaccine) |
| 31 | BIMSTEC | Bangladesh, India, Myanmar, Sri Lanka, Thailand Economic Co-operation |
| 32 | BOAC | British Overseas Airways Corporation |
| 33 | BSES | Bombay Suburban Electricity Supply |
| 34 | BSNL | Bharat Sanchar Nigam Ltd. |
| 35 | CA | Chartered Account |
| 36 | CAD | Computer Aided Design |
| 37 | CCI | Cricket Club of India |
| 38 | CHOGM | Commonwealth Heads of Government Meeting |
| 39 | CIA | Central Intelligence Agency (U.S.A) |
| 40 | CICA | Conference on Interaction and Confidence-Building Measures in Asia |
| 41 | CITES | Convention on International Trade in Endangered Species |
| 42 | CNG | Compressed Natural Gas |
| 43 | COSC | Chiefs of Staff Committee |
| 44 | COFEPOSA | Conservation of Foreign Exchange and Prevention of Smuggling Activities Act |
| 45 | CPI | Corruption Perception Index |
| 46 | CRISIL | Credit Rating and Information Services of India Ltd. |
| 47 | CSIR | Council of Scientific and Industrial Research |
| 48 | CSCAP | Council for Security Co-operation in Asia Pacific |
| 49 | DA | Dearness Allowance; Daily Allowance |
| 50 | DAE | Department of Atomic Energy |
| 51 | DC | Direct Current; Deputy Commissioner |
| 52 | DDT | Dichloro-diphenyl Trichloro-ethane |
| 53 | DGAD | Directorate-General of Anti-Dumping and Allied Duties |
| 54 | DISTCOMS | Distributing Companies |
| 55 | D.Litt. | Doctor of Literature |
| 56 | DVC | Damodar Valley Corporation |
| 57 | e.g. | exempli gratia (For Example) |
| 58 | ESMA | Essential Services Maintenance Act |
| 59 | ESCAP | Economic & Social Commission for Asia and the Pacific (This is the new name of ECAFE) |
| 60 | EVM | Electronic Voting Machine |
| 61 | E&OE | Errors and Omissions of Expected |
| 62 | FAO | Food and Agriculture Organization |
| 63 | FCI | Food Corporation of India |
| 64 | FDI | Foreign Direct Investment |
| 65 | FEMA | Foreign Exchange of India Management Act |
| 66 | FICA | Federation of International Cricketers Association |
| 67 | GATT | General Agreement on Tarrifs and Trade |
| 68 | GDP | Gross Domestic Product |
| 69 | GLOBE | Global Learning and Observation to Benefit the Environment |
| 70 | GNP | Gross National Product |
| 71 | GOPIO | Global Organization of People of Indian Origin |
| 72 | GPF | General Provident Fund |
| 73 | GSP | Generalized System of Preferences |
| 74 | HAL | Hindustan Aeronautics Limited |
| 75 | HISA | Hero Indian Sports Academy |
| 76 | HMT | Hindustan Machine Tools |
| 77 | HP | Horse Power |
| 78 | HUDCO | Housing and Urban Development Corporation |
| 79 | IAAI | International Airport Authority of India |
| 80 | IAAF | International Amateur Athletic Federation |
| 81 | IAF | Indian Air Force |
| 82 | ICRC | International Committee of the Red Cross |
| 83 | IDBI | Industrial Development Bank of India |
| 84 | IDPL | Indian Drugs and Pharmaceuticals Limited |
| 85 | IFWJ | Indian Federation of Working Journalists |
| 86 | IGNCA | Indira Gandhi National Centre for Arts |
| 87 | INSDOC | Indian National Scientific Documentation Centre |
| 88 | INTUC | Indian National Trade Union Congress |
| 89 | ICAR | Indian Council of Agricultural Research |
| 90 | IDA | International Development Association |
| 91 | ILO | International Labour Organization |
| 92 | IMF | International Monetary Fund |
| 93 | INA | Indian National Army |
| 94 | INDU | Indian National Defence University |
| 95 | INS | Indian Newspaper Society, Indian Naval Ship |
| 96 | INTACH | Indian National Trust for Art and Cultural Heritage |
| 97 | IRBI | Industrial Reconstruction Bank of India |
| 98 | ISB | Indian School of Business |
| 99 | ISI | Inter Services Intelligence (Pakistan) |
| 100 | IST | Indian Standards Time |
| 101 | ISRO | Indian Space Research Organization |
| 102 | ITES | Information Technology Enabled Services |
| 103 | JEE | Joint Entrance Examination |
| 104 | JVP | Janatha Vimukthi Peramuna |
| 105 | JNU | Jawaharlal Nehru University |
| 106 | JPC | Joint Parliamentary Committee |
| 107 | JRY | Jawahar Rozgar Yojana |
| 108 | JAL | Japan Air Lines |
| 109 | J&K | Jammu & Kashmir |
| 110 | KW | Kilowat |
| 111 | KG | Kindergarten (German word, meaning children's garden, school for young children, usually between the ages of four and six) |
| 112 | KVK | Krishi Vigyan Kendra |
| 113 | LLB | Bachelor of Laws |
| 114 | LPG | Liquefied Petroleum Gas |
| 115 | LAC | Line of Actual Control |
| 116 | LCA | Light Combat Aircraft |
| 117 | LDC | Least Developed Countries; Lower Division Clerk |
| 118 | LIC | Life Insurance Corporation |
| 119 | LSD | Lysergic Acid Diethylamide (a hallucinogenic drug) |
| 120 | LTC | Leave Travel Concession |
| 121 | LTTE | Liberation Tigers of Tamil Eelam |
| 122 | MA | Master of Arts |
| 123 | MAT | Minimum Alternate Tax |
| 124 | MBA | Master of Business Administration |
| 125 | MBT | Main Battle Tank |
| 126 | MD | Doctor of Medicine; Managing Director |
| 127 | MFN | Most Favoured Nation |
| 128 | MLA | Member of Legislative Assembly |
| 129 | MLC | Member of Legislative Council |
| 130 | MAML | Mumbai Academy of Moving Images |
| 131 | MBBS | Bachelor of Medicine and Bachelor of Surgery |
| 132 | MCC | Marylebone Cricket Club |
| 133 | MCOCA | Maharashtra Control of Organized Crime Act |
| 134 | MDMK | Marumalarchi Dravida Munnetra Kazhagam |
| 135 | MFALA | Marginal Farmers and Agricultural Labourers Agency |
| 136 | MMTC | Minerals and Metals Trading Corporation |
| 137 | MO | Money Order |
| 138 | MODVAT | Modified Value Added Tax |
| 139 | MP | Member of Parliament; Military Police |
| 140 | MRTS | Mass Rapid Transit System |
| 141 | MRVC | Mumbai Rail Vikas Corporation |
| 142 | MTBE | Methyl Tertiary Butyl Ether |
| 143 | MTNL | Mahanagar Telephone Nigam Limited |
| 144 | MPLADS | Member of Parliament Local Area Development Scheme |
| 145 | MWS | Million Wells Scheme |
| 146 | NAAC | National Assessment and Accreditation Council |
| 147 | NACO | National Aids Control Organization |
| 148 | NATO | North Atlantic Treaty Organization |
| 149 | NAD | Nothing Abnormal Detected |
| 150 | NAFED | National Agricultural Co-operative Marketing Federation |
| 151 | NAM | Non-Aligned Movement |
| 152 | NB | Nota Bene (Note well) |
| 153 | NBT | National Book Trust |
| 154 | NBA | Narmada Bachao Andolan |
| 155 | NBCC | National Building Construction Corporation |
| 156 | NCC | National Cadet Corps |
| 157 | NCA | National Cricket Academy |
| 158 | NCC | National Commission on Cattle; National Cadet Corps |
| 159 | NCDRC | National Consumer Disputes Redressal Commission |
| 160 | NCSC | National Commission for Scheduled Castes |
| 161 | NCERT | National Council of Educational Research and Training |
| 162 | NCR | National Capital Region |
| 163 | NDA | National Democratic Alliance; National Defence Academy |
| 164 | NDC | National Development Council |
| 165 | NIN | National Institute of Nutrition |
| 166 | NMD | National Missile Defence |
| 167 | NPT | Nuclear Non-Proliferation Treaty |
| 168 | NRI | Non-Resident India |
| 169 | NSA | National Security Act |
| 170 | NSC | National Savings Certificate |
| 171 | NTPC | National Thermal Power Corporation |
| 172 | OANA | Organization of Asian News Agencies |
| 173 | OBC | Other Backward Classes |
| 174 | OIC | Organization of Islamic Countries |
| 175 | OIGS | On Indian Government Service |
| 176 | OIL | Oil India Limited |
| 177 | ONGC | Oil and Natural Gas Commission |
| 178 | OPEC | Organization of Petroleum Exporting Countries |
| 179 | OPD | Out Patient's Department |
| 180 | PA | Personal Assistant |
| 181 | PBX | Private Branch Exchange |
| 182 | PC | Privy Council; Per Cent; Post Card; Personal Computer |
| 183 | PIN | Postal Index Number |
| 184 | PIN | Postal Index Number |
| 185 | PLO | Palestine Liberation Organization |
| 186 | PLR | Prime Lending Rates |
| 187 | POTA | Prevention of Terrorism Act |
| 188 | PO | Post Office; Postal Order |
| 189 | PRI | Panchayati Raj Institution |
| 190 | PRO | Public Relation Officer |
| 191 | PSC | Public Service Commission |
| 192 | P&T | Post and Telegraph |
| 193 | PTA | Parent Teacher Association; Pilotless Target Aircraft |
| 194 | PTI | Press Trust of India; Physical Training Instructor |
| 195 | PTO | Please Turn Over |
| 196 | PWD | Public Works Department |
| 197 | PWG | Peoples War Group |
| 199 | RAC | Reservation Against Cancellation |
| 200 | RAF | Rapid Action Force |
| 201 | RAW | Research and Analysis Wing |
| 202 | RBI | Reserve Bank of India |
| 203 | REC | Rural Electrification Corporation |
| 204 | RIMC | Rashtriya Indian Military College |
| 205 | RMS | Railway Mail Service |
| 206 | RNI | Registrar of Newspapers for India |
| 207 | RPF | Railway Protection Force |
| 208 | RPM | Revolutions Per Minute |
| 209 | RRB | Railway Recruitment Board |
| 210 | RSVP | Respondez Sil vous Plait (Reply if you please) |
| 211 | SAARC | South Indian Association for Regional Cooperation |
| 212 | SAI | Sports Authority of India |
| 213 | SAIL | Steel Authority of India Limited |
| 214 | SAPTA | South Asian Preferential Trade Agreement |
| 215 | SASEC | South Asian Sub-regional Economic Co-operation |
| 216 | SC | Scheduled Caste; Supreme Court |
| 217 | SCI | Shipping Corporation of India |
| 218 | SEARCH | Society for Environmental Awareness, Rehabilitation for Child and Handicapped |
| 219 | SGRY | Sampoorna Grameen Rojgar Yojana |
| 220 | SHO | Station House Officer |
| 221 | SIMI | Students Islamic Movement of India |
| 222 | SRSF | Special Railway Safety Fund |
| 223 | SSB | Service Selection Board |
| 224 | SSC | Staff Selection Commission |
| 225 | STAR | Satellite Television Asian Region |
| 226 | STARS | Satellite Tracking and Ranging Station |
| 227 | START | Strategic Arms Reduction Treaty |
| 228 | STC | State Trading Corporation |
| 229 | STD | Subscriber Trunk Dialling |
| 230 | STPI | Subscriber Technology Parks of India |
| 231 | SWAPO | South West Africa People's Organization |
| 232 | TA | Traveling Allowance |
| 233 | TADA | Terrorist and Disruptive Activities (Prevention Act) |
| 234 | TB | Tuberculosis; Torpedo Boat |
| 235 | TDS | Tax Deduction at Source |
| 236 | TELEX | Teleprinter Exchange |
| 237 | TISCO | Tata Iron and Steel Company |
| 238 | TELCO | Tata Engineering and Locomotive Company |
| 239 | TERLS | Thumba Equatorial Rocket Launching Station |
| 240 | TOEFL | Test of English as Foreign Language |
| 241 | TRIPS | Trade-Related Intellectual Property Rights |
| 242 | TTE | Traveling Ticket Examiner |
| 243 | UGC | University Grants Commission |
| 244 | ULSD | Ultra Low Sulphur Diesel |
| 245 | ULSP | Ultra Low Sulphur Petrol |
| 246 | UNADF | United National Agricultural Development Fund |
| 247 | UNO | United National Organization |
| 248 | UNESCO | United Nations Educational Scientific and Cultural Organization |
| 249 | UNEP | United Nations Environment Programme |
| 250 | UNFPA | United Nations Fund for Population Activities |
| 251 | UNICEF | United Nations International Children's Emergency Fund |
| 252 | UNIDO | United Nations Industrial Development Organization |
| 253 | UNMISET | United Nations Mission of Support in East Timor |
| 254 | UPTN | Universal Personal Telephone Number |
| 255 | VA | Volt Ampere; Value Added |
| 256 | VAA | Virgin Atlantic Airlines |
| 257 | VAMBAY | Valmiki Ambedkar Awas Yojna |
| 258 | VC | Vice-Chancellor |
| 259 | VCR | Video Cassette Recorder |
| 260 | VDIS | Voluntary Disclosure Income Scheme |
| 261 | VHF | Very High Frequency |
| 262 | VOIP | Voice Over Internet Protocol |
| 263 | VIP | Very Important Person |
| 264 | VPL | Value Payable Letter |
| 265 | VPP | Value Payable Post |
| 266 | VSSC | Vikram Sarabhai Space Centre |
| 267 | VSAT | Very Small Aperture Terminal |
| 268 | VSEZs | Virtual Special Economic Zones |
| 269 | WCAR | World Conference Against Racism |
| 270 | WCHR | World Conference on Human Rights |
| 271 | WHO | World Health Organization |
| 272 | WMO | World Meteorological Organizations |
| 273 | WIPO | World Intellectual Property Organization |
| 274 | WLL | Wireless in a Local Loop |
| 275 | WTO | World Tourism Organization; World Trade Organization |
| 276 | WWF | World Wildlife Fund; World Wrestling Federation |
| 278 | YMCA | Young Men's Christian Association |
| 279 | YWCA | Young Women's Christian Association |
| 280 | ZS | Zoological Society |
| 281 | ZBB | Zero Based Budgeting |
| 282 | ZSI | Zoological Survey of India |
| 283 | ZRO | Zonal Recruiting Office |