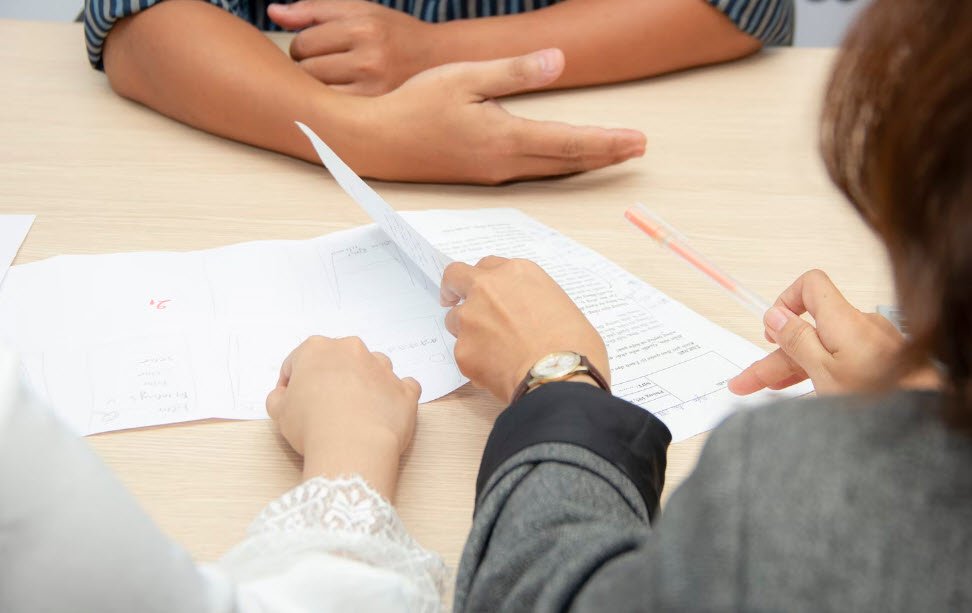 A chronological resume presents a history of your employment record, beginning with your most recent position. It identifies the title of each position you held, the organization which employed you, the dates you held the positions, and the tasks you performed.
Knowing When to Use a Chronological Resume
A chronological resume has several important strengths that make this format a good choice for some job seekers, as well as certain limitations that can degrade its effectiveness for other applicants.
Examining the strengths
A chronological resume is usually best if you have a general or managerial background. This kind of resume is:
1. Easy to read and understand. Recruiters can quickly determine what you have done in your career, the industries in which you have experience, and the kinds of organizations for which you've worked.
2. A record of continuous progression. A chronological resume effectively chronicles steady development by presenting your work experience as an unbroken succession of positions with ever-increasing responsibility.
3. Recognized and accepted by employers and recruiters. The chronological resume is the most prevalent type in the workplace, so recruiters and employers are familiar with the format and comfortable using the information it provides to evaluate candidates.
Also Read:
Exploring the weaknesses
For some job seekers, the chronological resume may not be the best choice of formats for presenting a package of qualifications. Relying on a historical perspective
1. Often doesn't fully describe your functional capabilities. Depending on the length of your experience in the workplace, your complete employment history can consume much of the space on a two-page resume and prevent you from presenting all your skills and abilities.
2. Emphasizes breaks in employment. By providing a historical record of your employment, a chronological resume makes it easy for recruiters to identify interruptions in your career or frequent job changes.
3. Doesn't effectively describe nontraditional career paths. Because it's designed to describe your career as a succession of employers and positions with ever-increasing responsibility, a chronological resume is not able to portray alternative career paths — whether they involve periods of unemployment devoted to travel or some other interest or a series of different and unrelated occupational experiences — to the best advantage.
Based on these factors, a chronological resume can best serve you if your career has involved a steady, continuous series of positions in which you performed increasingly more challenging and important work. This style probably will not serve you well if you're a first-time job seeker with little or no work experience or if your career has followed a nontraditional path.
To develop your chronological resume, use the following seven-step process:
Collect your employment information. Include any position descriptions and recruitment ads for your previous or current jobs, performance appraisals, project or work descriptions, awards and other professional recognition (such as a certificate of achievement for project contributions), educational record and certificates of completion for training programs, and materials describing your affiliation and participation with professional organizations.
Organize your materials into chronological order, beginning with your most recent position and working back to your first job.
Prioritize the materials. Use your objective statement to determine three categories of information:

Critical to supporting your objective and must be included
Helpful in supporting your objective and should be included if space permits
Not essential in supporting your objective and can be omitted

Write a first draft of your resume.
Revise your draft. Modify the information you've presented and, if necessary, delete selected segments in order to achieve a maximum length of two pages. Only delete information you consider helpful but not critical to supporting your objective.
Edit your draft. Carefully review your draft for misspellings and grammatical, typographical, and other errors. Then ask a friend to review the document to catch any errors you may have missed and to check that the information is easy to read and understand.
Produce your resume. Use a laser printer to print your resume, or have the document reproduced at a professional print shop. Use a font size of 11–12 points, high quality white paper, and black ink. Print each page on a separate sheet of paper rather than on the front and back of the same page.