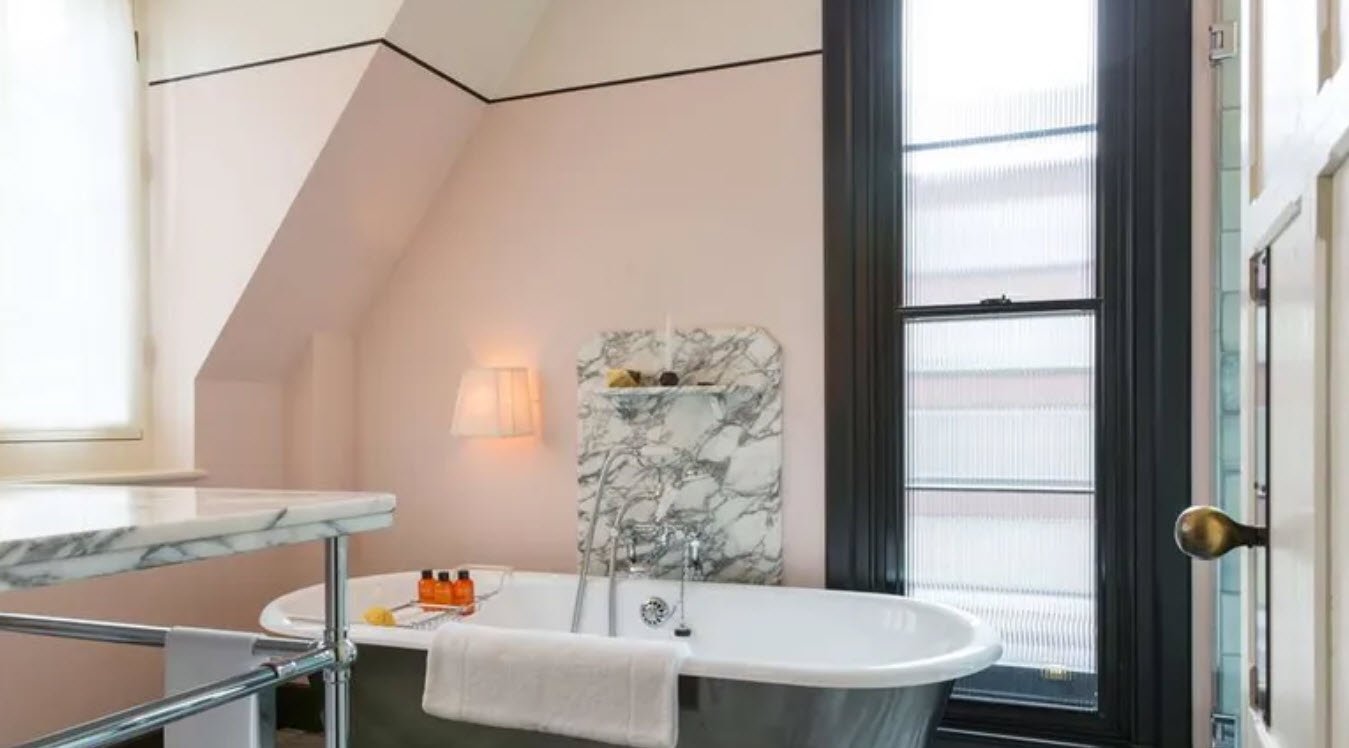 Our lives are filled with diverse spaces, each serving a unique purpose and offering distinct experiences. From the utilitarian functionality of a bathroom to the excitement of a beach or the heroism of a firehouse, the vocabulary associated with these spaces helps us communicate and understand the world around us.
In this article, we will explore a range of words related to firehouses, bathrooms, and beaches, shedding light on the language that accompanies these contrasting environments.
Firehouse words in this article include:
Ambulance, Ax, Boots, Dalmatian, Danger, Fire, Firefighter, Fire truck, Flame, Flashlight, Hatchet, Helmet, Hero, Hose, Hydrant, Ladder, Rope, Water and Wrench
S.No.
Word
Meaning
1
Ambulance
An ambulance takes sick people to the hospital.
2
Ax
An ax is useful for chopping wood.
3
Boots
Boots are a type of shoe. Boots cover the feet and part of the lower legs.
4
Dalmatian
The Dalmatian is a white dog that has dark spots.
5
Danger
You can get hurt in a dangerous situation.
6
Fire
Fire is very hot.
7
Firefighter
A firefighter is a person who puts out fires and saves people's lives.
8
Fire truck 
Fire fighters on a fire truck help put out fires.
9
Flame
A flame is a fire
10
Flashlight
A flashlight helps you find your way in the dark.
11
Hatchet
A hatchet is an ax with a short handle.
12
Helmet
A helmet protects your head. Firefighters wear helmets.
13
Hero
A hero is someone who is admired for great courage, noble character, and performing good deeds, like a firefighter.
14
Hose
Water flows through a hose.
15
Hydrant
Fire fighters hook a hose up to a fire hydrant to get water.
16
Ladder
You can climb up a ladder to reach tall things.
17
Rope
A rope is useful for tying things together
18
Water
Water is a liquid that can put out some types of fires.
19
Wrench
A wrench is a tool that turns nuts or bolts, like those on a fire hydrant.
Bathroom words in this article include:
Bathtub, Bubbles, Comb, Eyedropper, Faucet, Hairbrush, Mirror, Shampoo, Shower, Sink, Soap, Toilet, Toothbrush, Toothpaste, Towel and Tub
S.No.
Word
Meaning
1
Bathtub
You take a bath in a bathtub
2
Bubbles
It is fun to blow soap bubbles!
3
Comb
A comb is a used to smooth or untangle hair
4
Eyedropper

An eyedropper is used to drop liquids one drop at a time.
5
Faucet
You can turn water flow on or off at a faucet.
6
Hairbrush
A hairbrush is used to brush and untangle hair.
7
Mirror
You can see your reflection in a mirror
8
Shampoo
A shampoo is a liquid soap used to wash hair. When you shampoo your hair, you wash it.
9
Shower
When you shower, you wash your body in a stream of falling water.
10
Sink
We can wash our hands at a sink.
11
Soap
Soap and water help clean things.
12
Toilet
Toilets are in bathrooms.
13
Toothbrush
You can keep your teeth healthy by using a toothbrush to clean them.
14
Toothpaste
You use toothpaste to clean your teeth.
15
Towel
You can dry things with a towel.
16
Tub
A tub is a large container. Tub is also another word for bathtub.
At the beach words in this article include:
Ball , Bathing, Beach , Clam, Coral reef, Fiddler crab, Fish, Fishing rod, Hammock, Ice cream cone, Intertidal zone, Kelp , Kite, Net, Popsicles, Reef , Sand, Sandals , Sandcastle , Sand dollar, Sea, Sea gull, Seaweed, Shell, Starfish, Sun, Swim, Swim fins, Towel , Trash can, Wave and Whelk
S.No.
Word
Meaning
1
Ball
A ball is round and fun to bounce, throw, kick, or catch.
2
Bathing
suit A bathing suit is a garment you wear while swimming
3
Beach
A beach is where the water meets the land. You can build sand castles on the beach.
4
Clam
Clams are animals with two shells. They burrow under the sand.
5
Coral reef 
Coral reefs are warm, clear, shallow ocean habitats that are rich in life.
6
Fiddler crab 
The fiddler crab is small crab that lives on beaches. The male fiddler crab has one enlarged claw.
7
Fish
Fish live in the water and breathe with gills.
8
Fishing rod 
People use fishing rods to catch fish.
9
Hammock
A hammock is a large net or cloth that is used for sleeping or relaxing; it is hung up by both ends.
10
Ice cream cone
 An ice cream cone is nice to eat on a hot summer day
11
Intertidal zone 
The intertidal zone is where the sea meets the land, the area between high tide and low tide.
12
Kelp
Kelp is brown seaweed that grows in cold water.
13
Kite
You can fly a kite on windy days
14
Net
A net is used to catch things.
15
Popsicles
A popsicles is a sweet, frozen treat on a stick
16
Reef
Reefs are warm, clear, shallow ocean habitats that are rich in life.
17
Sand
Sand is a loose material composed of fine debris of rock and mineral particles.
18
Sandals
Sandals are open shoes worn in warm weather.
19
Sandcastle
A sandcastle is a small castle made of damp sand.
20
Sand dollar 
Sand Dollars are coin-shaped spiny-skinned sea bed animals that have 5-part radial symmetry.
21
Sea
A sea is a large body of salt water that is connected to an ocean. A sea may be partly or completely surrounded by land.
22
Sea gull

Sea gull is the common name for some birds that live near oceans and lakes.
23
Seaweed
Seaweed is a plant that lives in the sea.
24
Shell
Some animals grow a shell for protection.
25
Starfish
Starfish (also known as sea stars) are animals that live on the ocean floor.
26
Sun
The Sun is a medium-sized yellow star in our Solar System. We get our light and most of our energy from the Sun
27
Swim
When you swim, you move around in the water.
28
Swim fins 
People wear swim fins on their feet to help them swim.
29
Towel
You can dry things with a towel
30
Trash can 
A trash can holds garbage.
31
Wave
There are waves of water in the ocean.
32
Whelk
Whelks are ocean animals with a hard, spiral shell.