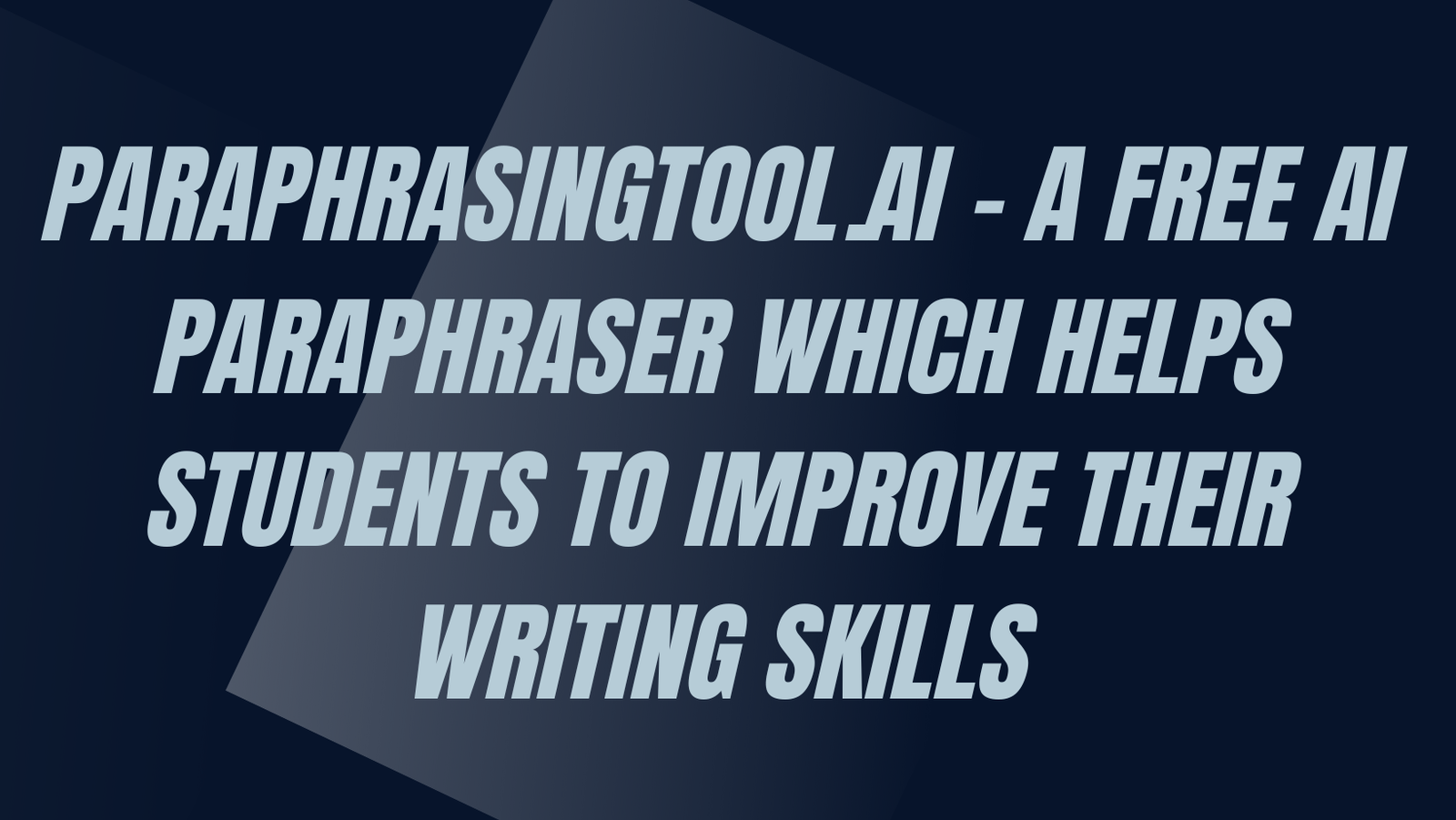 In the world of academia, paraphrasing is a crucial skill that every student should master. It involves expressing an idea or concept in your own words while maintaining the original meaning. 
Paraphrasing is important because it helps you avoid plagiarism, improve your writing style, and enhance your understanding of the text.
This is where Paraphrasingtool.ai comes in – a free online tool that utilizes advanced AI technology to paraphrase text quickly and accurately. Gone are the days of manually paraphrasing sentences or paragraphs, as Paraphrasingtool.ai streamlines the process and makes it effortless. 
With Paraphrasingtool.ai, students can easily rephrase their work and enhance their writing skills with just a few clicks.
In the next sections, we'll dive deeper into how Paraphrasingtool.ai works, its benefits, and how it stacks up against other paraphrasing tools on the market.
What is Paraphrasingtool.ai?
Paraphrasingtool.ai is a tool that is changing the game to improve writing skills through paraphrasing. This AI-powered tool utilizes advanced Natural Language Processing and Machine Learning technology to automatically rephrase your text while ensuring its meaning remains intact and the quality is high.
The tool quickly analyzes your text, identifying areas for improvement such as grammar, spelling, and punctuation to ensure your content is clean and error-free. 
What sets Paraphrasingtool.ai apart from other similar tools on the market is its exceptional features. It's incredibly user-friendly and easy to use, allowing you to personalize its settings to get specific results that fit your needs.
With its different paraphrasing modes and tones, you can easily customize the level of paraphrasing to ensure that your content is tailored to your specific writing needs.
All in all, Paraphrasingtool.ai simplifies paraphrasing, saves you time, and guarantees high-quality content. 
Top-notch Features of Paraphrasingtool.ai That Helps Students Improve Their Writing 
Paraphrasingtool.ai is an AI-powered paraphrasing tool that offers a range of features to enhance the writing experience of academics. Paraphrasingtool.ai boasts all the features that a paraphrasing tool should have for students to improve their writing skills. 
Accurate feedback 
The tool helps students rephrase content with high accuracy. Students can improve their paraphrasing skills, learn new words and synonyms, and avoid plagiarism by ensuring that the paraphrased content is 100% unique.
Advanced features 
Paraphrasingtool.ai offers eight advanced writing modes to enhance writing and make it clearer and more concise.
The Free rewriter allows you to rephrase 20,000 characters at once. 

The Text Improver mode improves the fluency of the text by fixing common grammar and punctuation mistakes. 

The Near Human mode helps writers to improve their rewriting skills by changing synonyms.

The Plagiarism Remover mode is helpful for students who struggle with avoiding plagiarism in their work. 

The Creative mode adds creativity to the original content to make it more readable. 

The Academic mode helps writers and students to better express their ideas in academic papers.

 The Quill Text mode utilizes cutting-edge NLP algorithms to streamline writing and improve readability by concisely rephrasing sentences. 

The Sentence Rephraser mode creates multiple versions of the same sentence, giving the writer the freedom to choose the best-rephrased version.
Paraphrasingtool.ai also offers features like 
Change Words with Word Changer
This feature allows you to quickly and easily change words in your text, helping to eliminate repetitive language and enhance your writing style. It's an effective way to ensure that your work is varied and engaging.
Paraphrasingtool.ai offers a powerful synonym-changer feature that provides you with a range of synonyms for the word or phrase you want to rephrase. This helps to improve the flow of your text, ensuring that it's coherent and well-structured.
Get Definitions and Synonyms
With this feature, you can quickly look up definitions and synonyms for any word in your text, which can be helpful for students who are not yet familiar with certain vocabulary. By improving your understanding of the language, you can become a better writer.
Different Paraphrasing Tone
This feature allows you to choose from different paraphrasing tones to ensure that your text is in the appropriate style. This is useful for students who may be writing in a formal context and need to use more professional language.
The research panel feature provides you with quick access to relevant sources, allowing you to research and gather information without leaving the tool. This can save you a lot of time and help you to produce better-informed work.
The Chrome extension feature allows you to easily access the paraphrasing tool from your browser, making it even more convenient to use. With just a click of a button, you can paraphrase any text you come across online.
This feature allows you to upload an audio file and have it automatically paraphrased. It's a useful tool for students who may struggle with written language, as it allows them to express their ideas in a different way.
Speech-to-text paraphrasing
This feature enables you to use your voice to dictate your text, which can be particularly helpful for students who find typing difficult. By using this feature, you can quickly and easily create high-quality work without the physical strain of typing.
Fastest Speed 
Paraphrasingtool.ai offers instant results. The speed of the tool to rewrite content may depend on the length and complexity of the text being paraphrased, but in general, you can expect to receive rewritten content within seconds. 
How to Use Paraphrasingtool.ai?
Paraphrasingtool.ai is easy to use and can help you paraphrase your text quickly and efficiently. 
Go to the website paraphrasingtool.ai
Copy and paste text it into the input box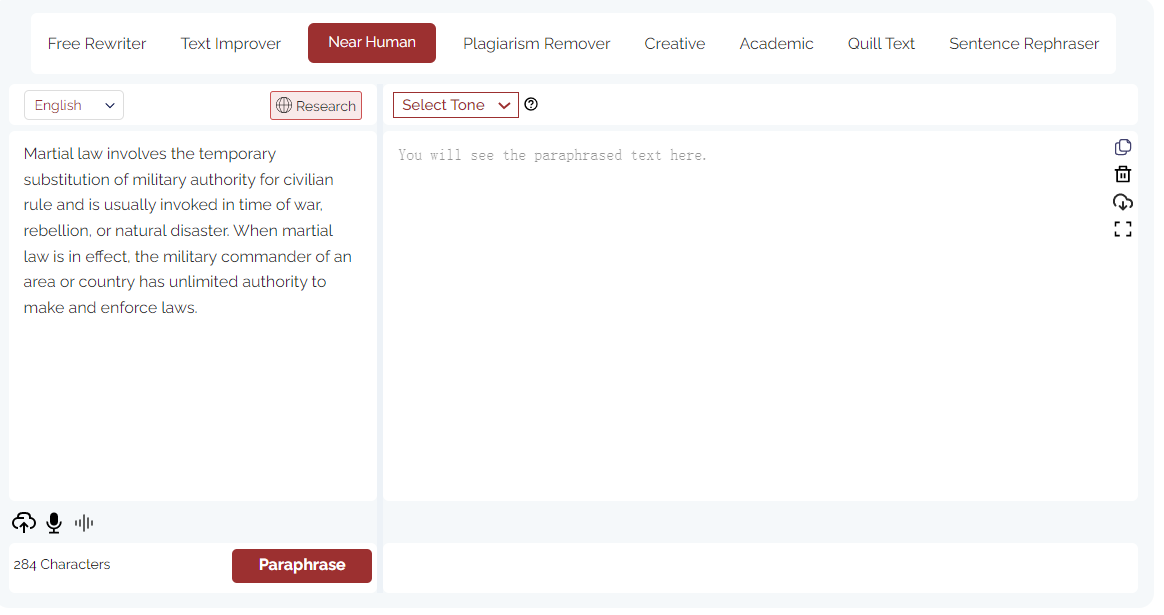 Choose the paraphrasing mode and tone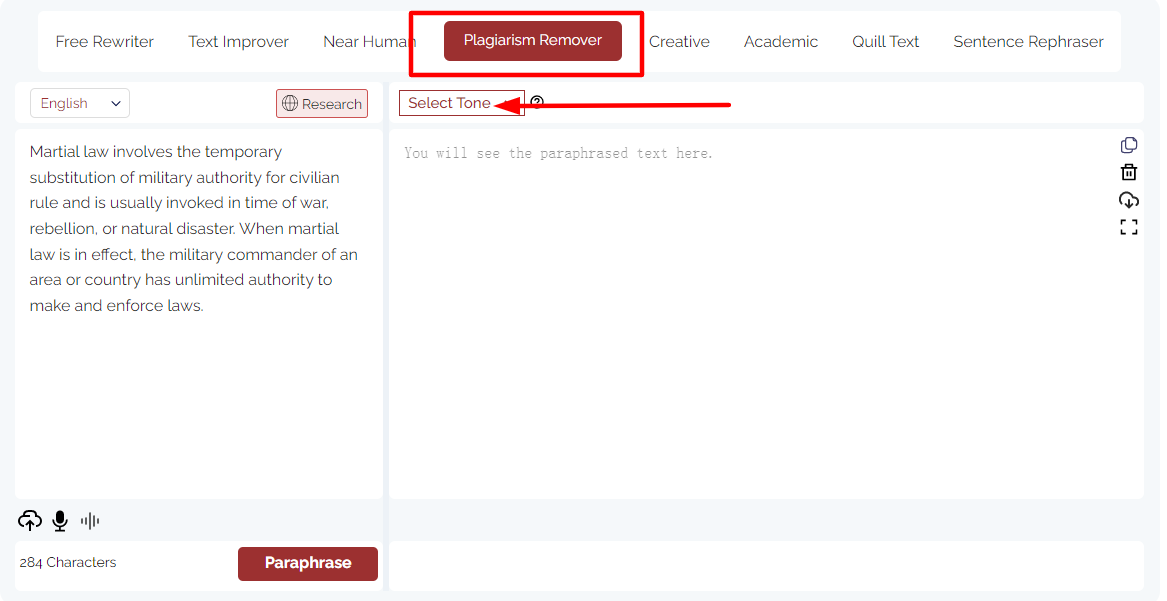 Click on the "Paraphrase" button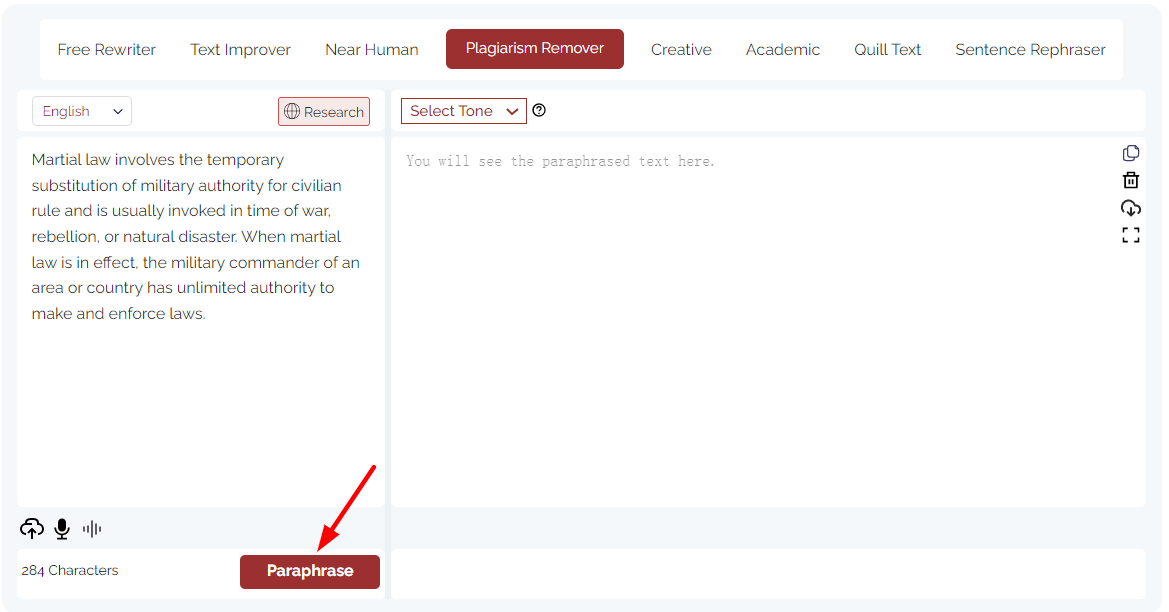 After the text is rephrased, review it to ensure that it meets your requirements. You can also make further edits if required.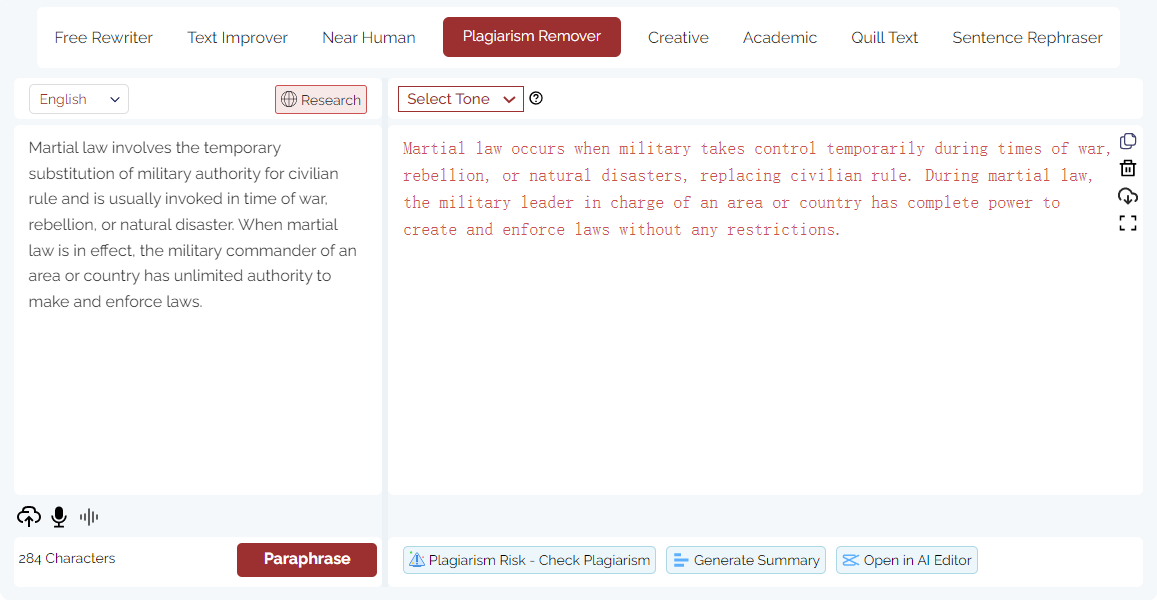 Pricing 
In terms of pricing, Paraphrasingtool.ai is a highly affordable tool that offers unlimited paraphrasing for only $7.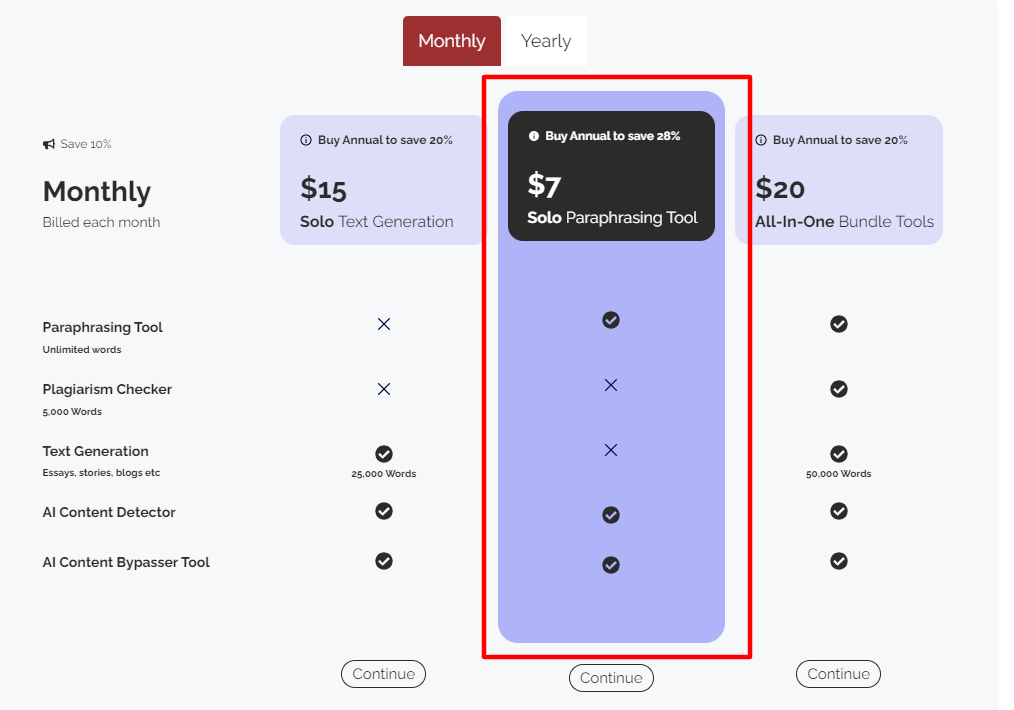 Conclusion 
In short, when choosing a paraphrasing tool for academic writing, accuracy, plagiarism prevention capabilities, user interface and speed, advanced features, and pricing are all critical factors to consider. 
Paraphrasingtool.ai is an AI-powered paraphrasing tool that provides a range of advanced features and high accuracy for academic writing. 
By choosing the right tool, students can enhance their writing skills, learn new words and synonyms, avoid plagiarism, and produce unique and high-quality content.
You may also like: